GRACE Board of Directors bring collective wisdom drawn from a diverse background, knowledge and experience. GRACE honors their contributions as an integral part of our work to advance the empowerment of children, adolescents and people with disabilities in the disadvantaged communities in our country.
Khadim Hussain
Director / Chief Exeucitve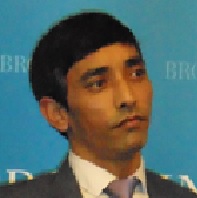 Khadim is the Founding Director & Chief Executive Officer. He is an Echidna Global Scholar Alumnus of the Brookings Center for Universal Education. He has expertise in grassroots community organization, inclusive education and behavioral change communication.
Prior to founding GRACE, he served 14 years as community service volunteer in his village in Skardu Gilgit-Baltistan through voluntarism, social mobilization, rights-based advocacy, building partnerships and networking for education and development of disadvantaged communities. He is passionate to promote inclusive girl education.
As a research scholar he published his research paper entitled "Fostering Inclusive Education in Pakistan: Access and Quality for All Children through Community-School Networks (CSN)". The CSN model is becoming a catalyst to address factors that prevent girls and children with disabilities from accessing their fundamental right to education.
He holds Master degree in economics from University of Punjab. He also holds Certificates in Educational Leadership and Management from the Aga Khan University and certificates in Development Planning and Management and completed many e-Learning courses offered by the World Bank and UNESCO.
Shamshad Hussain
Director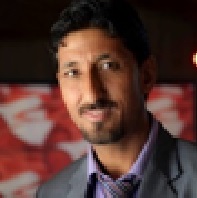 Shamshad is board director. He is a Fulbright scholar. He is a young leader and led Pak-US-Alumni Network, Gilgit Baltistan Chapter as the President since 2010 -2016. He helps youth avail educational scholarships in USA and other countries. He leads GRACE educational programs aiming at improve English language and 21st century employability skills and academic learning outcomes and life skills for adolescents from economically disadvantaged families in Gilgit-Baltistan.
Shamshad is a Member of Friendship Force USA and Alpine Club of Pakistan. He is also a Visiting Faculty Member of the Karakorum College of Commerce where he teaches Business Management, Organizational Behavior and Communication to graduate students and a visiting lecturer of the University of Baltistan where he teaches tourism.
He attended a numbers of professional training workshops. Actively participates in meetings related to social and political activism on civil rights, democracy marches and girl education. He has keen interests in Trekking, Climbing, Internet Research, Hiking and Playing Football and rich in current affairs knowledge. He is an extensive traveler and has good exposure of Europe, USA, Iran etc. He endeavors to promote peace through cultural understanding.
Shamshad holds Certificate of Hospitality Management &Tourism from Daytona State College, Daytona Beach, Florida, USA, Masters in Business Administration from University of Sind Jamshoro, Pakistan.
Muhammad Qasim
Director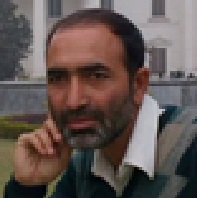 Mr. Muhammad Qasim is Board Director. He is an educationist. He also has expertise in grassroots organization, local resource mobilization and networking.
Qasim is one of the most active and trustworthy community service providers in his community. He leads monitoring and evaluation activities on ground ensuring quality and transparency for GRACE.
As a community activist, Qasim works in his village and surrounding communities for providing safe drinking water, education, and healthcare and polio vaccinations. He also works for community-based climate change adaptation.
Qasim holds Master degree in Sociology from University of Jamshoro Sindh and Bachelor of Education (B. Ed) from Karakuram International University Gilgit.
Sabahat Nadeem
Director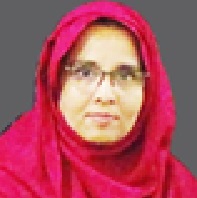 Sabahat Nadeem joined GRACE as member of the Board of Directors in 2019. She endeavors to make the most out of her knowledge in the field of Early Childhood Education by utilizing her academic and professional expertise through value-adding to GRACE educational programs geared towards providing quality education for all children.
She supports to educate out of school and street children. She has expertise in working collaboratively with school communities for providing institutional support to children to enroll in schools and continue their education.
She serves as volunteer for several charity organizations to help provide education to needy and orphan students to create a better world for all.
Sabahat holds Diploma in Early Childhood Education (ECE) – Honors Specialized Program of Study from Sheridan College of Applied Arts & Technology, Ontario, Canada and Bachelor of Arts – University of Karachi, Pakistan.
MANAGEMENT TEAM
Khadim Hussain, Chief Executive
Tehmina Roohi, National Program Consultant (Volunteer)
Muhammad Waqar, Company Secretary/HRM
Muhammad Ayub, Accountant
Sohail Mahmood Saigol, Consultant Corporate Compliances
M/s Macson Law Associates, Legal Advisor
M/s Agha Mujeeb & Co. Chartered Accounts, Independent Auditors
ONLINE VOLUNTEERS
Yvonne Nelson, Graphics Designer / UN Online Volunteer
Andrew Carvan, Copy Editor/UN Online Volunteer
Laura Reveni Ike, Copy Editor / UN Online Volunteer
Jagoda St. Online Volunteer/Webmaster