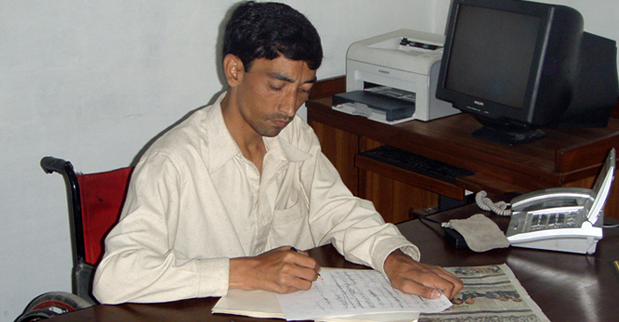 For more than 14 years, GRACE Association has empowered individuals and community-based institutions to address the most important problem, the lack of skilled human capital in our society. GRACE believes that, working together with our partners, we are contributing for peace and development in the most marginalized, and disadvantaged communities in the world. In this journey, I've had the opportunity to meet with beautiful people who have joined GRACE and supported in this mission.
In Gilgit-Baltistan, GRACE has trained more than 2000 youth who are now giving back to their respective communities. In rural Islamabad, our partner in the identification and enrollment of out of school and street children in schools and empowering youth with disabilities by providing them participate in the Global IT Challenge, we strongly believe that we are all responsible to educate our new generation and promote inclusion and development for those in needs. And by providing taped and safe drinking water to thousands of internally displaced populations and native communities in Skardu people change their living conditions with improved hygiene habits and stopped water borne diseases and reduced health expenditure. GRACE English Works! Program graduates prove every day that they have the tools and the determination to change the community and society for the better for all.
Please join hands with GRACE in the endeavors to make a more peaceful and prosperous world.
Thank you,
Founder
Khadim Hussain

Message for the Prime Minister of Pakistan
The prime minister of Pakistan has prioritized to uplift the most vulnerable populations of Pakistan. GRACE invites GoP to work together for a faster, cheaper and result oriented operation to support PM's vision and transform lives of tens of millions of most vulnerable and excluded populations in the country.
Having said that let me take the honor of inviting the government, donors, CSOs and private sector stakeholders to join hands with us achieving the sustainable development goals at all levels in Pakistan for the purpose of human welfare and human security.
Please join hands with GRACE in the endeavors to make a more peaceful and prosperous world.